Audit Reveals Denver Needs More Affordable Housing
According to a recent performance audit by Denver's city auditor, the mile high city is facing a growing shortage of affordable housing that could negatively impact our economic and social structure. The purpose of the audit was to assess the Office of Economic Development's (OED) efforts to provide affordable housing in Denver. To accomplish this, auditors considered potential barriers to increasing Denver's supply of affordable housing, such as reduced federal funding, and OED's strategy to overcome these barriers. The audit concluded that the city of Denver places more emphasis on economic development than on affordable housing when it allocates federal Community Development Block Grant funds.

A shortage of an estimated 26,300 affordable housing units in Denver could lead to a host of issues, the audit said, including household budgeting woes, problems with educational achievement by children, traffic congestion, and difficulties attracting trained workers and relocating businesses. The shortage includes both rentals and for-sale housing. The federal government defines housing as affordable when housing costs such as mortgage, rent, and utilities do not consume more than 30 percent of household income. However, Denver and many other cities across the United States do not have an ample supply of housing that meets this criterion for low-income households.

The audit compared the Denver Office of Economic Development's spending of CDBG funds for affordable housing to benchmark cities including Austin, Texas; Baltimore; Orlando, Fla.; Portland, Ore.; San Diego; Washington, D.C.; and Minneapolis.

Those cities "consistently dedicate CDBG funding to housing rather than economic development," the audit report stated.

While the spending disparity has been notable since 2004, according to the report, auditors did give city officials credit for a recently announced five-year housing plan that places more emphasis on affordability.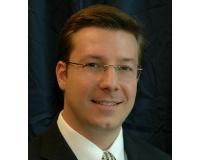 Author:
Ken Blevins
Phone:
720-255-7242
Dated:
December 12th 2014
Views:
672
About Ken: Ken Blevins, Chief Executive Officer of Metrowest Real Estate Services, is a veteran in mortgage and...