Decluttering Does More Than Free Up Space
Improving health and fitness typically takes the number one New Year's resolution spot, but coming in a close second is getting organized. This should be an especially important resolution for those preparing to put their home on the market this spring. For selling purposes, decluttering can help potential buyers see the storage your home offers and allows them to better imagine themselves in a new place. But even if you're not planning on selling, decluttering can help you feel more organized and accomplished. While it can seem like an overwhelming task, you can ease yourself into the decluttering process by starting with a few easy techniques.


Give away one item each day.
You can start with a one-day-at-a-time approach. You'd be amazed how by throwing way or donating just one unused item each day can start you on the decluttering path and help simplify your space. The general rule is if you haven't worn or used an item in a year or more, it's time to get rid of it.


Make a list.
Professional organizers recommend creating a list of places or areas in your home to declutter beginning with the easiest. When you're done with one particular area, stop. This list could be made as easy or difficult as you want, based upon what areas of your home make up the list (drawers/closets/rooms). By breaking out different areas, you can more easily fit decluttering into your schedule.


12-12-12 Challenge.
A simple task of locating 12 items to throw away, 12 items to donate, and 12 items to be returned to their proper home can be a really fun and exciting way to quickly organize 36 things in your house.


The Four-Box Method.
As you set out to declutter an area, bring four boxes: trash, give away, keep, or relocate. Each item in every room should be placed into one of the four categories, and no item should be passed over. The time it takes will vary by project – some may take an hour, others may take days or weeks. Either way, the technique and principles remain the same.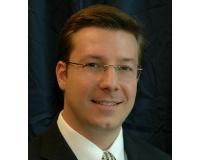 Author:
Ken Blevins
Phone:
720-255-7242
Dated:
January 8th 2014
Views:
1,056
About Ken: Ken Blevins, Chief Executive Officer of Metrowest Real Estate Services, is a veteran in mortgage and...