Denver Home Prices Keep Climbing
If you've been on the fence about purchasing property in Denver, it may be time to make a move as home prices in the area are definitely on the rise. According to a recent S&P/Case-Shiller Home Prices Index report, Denver-area home sales prices reached an all-time high level in September 2013 for the fifth straight month.

S&P/Case-Shiller Home Prices Index is a widely followed gauge of home resale prices in 20 U.S. cities. The index is compiled by comparing matched-price pairs for thousands of single-family homes in each market.

Recent data showed Denver-area prices were up 9.9 percent in September from a year earlier, the 21st consecutive month with a year-over-year gain.

Denver's Case-Shiller price index for September was 147.30, which means that local home resale prices averaged 47.3 percent higher than they were in the benchmark month of January 2000. Additionally, the Denver's price index has been breaking records each month since May. The previous high index reading before the latest round up was 140.28, and was set back in August 2006. Month to month, home prices here in metro Denver rose 0.2 percent between August and September, not seasonally adjusted, and were up 0.8 percent after seasonal adjustment, the Case-Shiller report also said.

According to Case-Shiller, the greatest year-over-year price gains among the 20 cities in the report were in Las Vegas, which was up 29.1 percent, and San Francisco, up 25.7 percent. Los Angeles and San Diego also saw 20-percent-plus gains.

The 20-city average price index in September was 165.66. The greatest gain since 2000 was in Los Angeles (with an index of 212.83), and Detroit was the only city with prices still below 2000 levels, with an index of 93.86. The Case-Shiller prices are for resales of stand-alone single-family homes only, and do not take into account new construction or condos.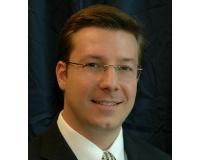 Author:
Ken Blevins
Phone:
720-255-7242
Dated:
January 10th 2014
Views:
3,712
About Ken: Ken Blevins, Chief Executive Officer of Metrowest Real Estate Services, is a veteran in mortgage and...