Denver Home Prices On The Rise
Denver home prices just keep going up, at least according to the latest Case-Shiller report that was released last week. The recent analysis revealed that Denver area home prices soared by 8.1 percent in December 2014 from December 2013. The S&P/Case-Shiller Home Price Indices indicated that only two cities - San Francisco and Miami - saw higher increases in the same timeframe.

December also marked 10 consecutive months of record home prices in Denver, according to Case-Shiller. The Case-Shiller report tracks home the change in prices of the same homes. By using that methodology, Case-Shiller hopes to prevent the "price drift" of more expensive homes entering the resale market.
Home prices are increasing mainly due to such low inventory in the metro area. According to the numbers from DMAR (Denver Metro Association of Realtors), in January, there were only 4,171 unsold homes on the 11-county area market. That's a significant 33.8 percent drop from the 6,298 in January 2014.
The demand for housing is definitely there – more people are moving to Front Range and they want to take advantage before interest rates spike. As a result, the spring market is already in full swing.
While increasing home prices are good news for potential sellers, there is a draw back in some cases: homes are not appraising for the selling price. Sometimes buyers are willing to pay the difference – if that amount is not too high.
Another concern of industry insiders is home prices rising beyond the point of affordability. If prices continue to increase too rapidly, many of the people heading to Denver won't be able to afford what little inventory is available.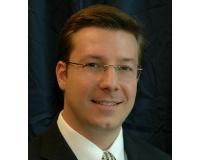 Author:
Ken Blevins
Phone:
720-255-7242
Dated:
March 7th 2015
Views:
2,134
About Ken: Ken Blevins, Chief Executive Officer of Metrowest Real Estate Services, is a veteran in mortgage and...