Denver Takes the Number Spot
A recent front-page article in the wall street journal revealed that based on zip codes, Denver home values increases in April from the three previous months, were second only to those in Phoenix.
In Denver, 90 percent of the home values rose during the three-month period ending in April, up from 6 percent a year earlier, the newspaper reported. In Zillow, almost 94 percent of the homes rose in value during that time period.
Zillow used a "proprietary model, considering factors such as sales and appraisals, to determine the value off all homes in a given area," the WSJ reported.
We even beat Washington D.C.! The analysis found that while the housing collapse was national, the recovery is uneven. Denver, by these metric, bested even markets such as Washington, D.C., which for a number of months showed housing appreciation, while other market floundered. But in the Zillow report, the nation's capitol is up a mere 0.3 percent from a year ago, and about 40 percent of ZIP Codes showed a decline in values during the three-month period ending in April.
In the ZIP Code ranking, Denver also did better than cities such as New York, Los Angeles and Seattle.
The WSJ article said that sought-after areas that are drawing home buyers tend to be near public transportation and have good schools.
In a separate report released this week, Zillow said that Denver-area homes rose in value by 0.6 percent in May from April, slightly better than the average 0.5 percent increase from all homes in the 166 metropolitan statistical areas it surveyed.
However, on a year-over-year basis, Denver home prices rose by 2.8 percent, compared with a 0.9 percent decline for the nation. Denver ranked 10th out of the MSAs surveyed, in May from May 2011.Month-over-month, it was the third consecutive month improvement for the nation.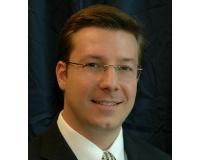 Author:
Ken Blevins
Phone:
720-255-7242
Dated:
June 25th 2012
Views:
762
About Ken: Ken Blevins, Chief Executive Officer of Metrowest Real Estate Services, is a veteran in mortgage and...