Fall still a Desirable Time for Home Selling
How did you spend your summer vacation? If you're frustrated that it didn't include selling your home, don't despair. While the home sales market tends to cool off a bit with the autumn weather, consumers still sign on the dotted line for their ideal home.
While some will agree the pool of potential buyers shrinks in the autumn, it's not all doom and gloom. The conventional wisdom is that a certain segment of the market is trying to move into their new home before the school year starts. That is still true and is still a valid piece of the home market puzzle. But that certainly doesn't mean that after no homes will sell after September 1.
Professional realtors are always trying to get sellers to declutter. Well, in the post-summer market, from about Labor Day to Thanksgiving, there is a de-cluttered market. There tend to be fewer buyers, but usually those who are still in the market are serious buyers. That can work to your advantage as a home seller.
Another good push is the cooler weather. Most of the country has experienced record heat this summer, so not only do you typically have less competition and serious buyers in the fall, but let's face it, buyers can get kind of grumpy during the hot summer months.
The cooler weather can be the seller's friend. In most places of the country, September and October are arguably the best months, weather-wise. Homes with mature trees show extremely well in late September and October. In general, late summer days, with the sun, blue skies and mild temperatures are great times to market a home. Also, people are less distracted by things such as planning and taking a summer vacation.
Bottom line: It's still a great time to sell a home. Mortgage rates remain at or near historic lows and sales have been brisk. No one knows what the market will be like in six months, so don't let the weather dictate your selling decision.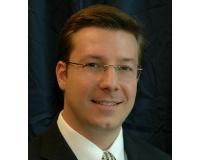 Author:
Ken Blevins
Phone:
720-255-7242
Dated:
August 30th 2012
Views:
1,194
About Ken: Ken Blevins, Chief Executive Officer of Metrowest Real Estate Services, is a veteran in mortgage and...