First Blog
Blog Site Goes Live --- 2nd January 2014 Two years ago I had a lofty dream of starting my very own blog site. I had little to no idea on exactly how I was going to accomplish this feat, but with great enthusiasm I logged onto the first domain registering web site that popped up from my google search . I entered my chosen domain name, paid the obligatory $15 registration fee and as simple as that I was the proud owner of my very own domain name, TheTalkingRealtor.com -- I was ready, ready to start blogging!Well, so I thought.......
Two years later I am still the proud owner of my own domain name but not the the proud owner of of my very own blog site. How had two years passed by and I had not pursued my dream. I am not the kind of person to procrastinate. I have always seen myself as a "take life by the heels flip it up side down and shake it all about: kind of guy! Were had all my enthusiasm gone?Oh, thats right, I was either busy running my real estate business, playing taxi service to the kids, taking them from school to sports and ever where else they needed to be and if it wasn't the kids or real estate there was a long overdue chore that needed attending to. That's how two years just passes you by!Around August 2013 I decided that it was high time that I refocus on my dream. Never loosing the desire to start my own blog I dusted off my domain name and started the process of setting up my blog site. It has been an interesting time researching and learning all about blogging and integrating social media into my business. We have all learnt to use social media in one form or another but integrating social into your business is a whole other dimension all together!So here it is, (drum roll please) my very own Blog Site! WWW.THETALKINGREALTOR.COM live and ready to take its place in the blogging world.So this is my very first blog.....the official announcement of my blog site. I have to admit that it feel kind of weird, that pit in your stomach kind of feeling! Opening myself up criticism and ridicule....well bring it on, give it your best shot! Give me your thoughts and ideas and tell me what you are thinking.I started my blog to give people a platform to discuss and talk about anything real estate related. Whether your are renting, buying, selling or just simply just wondering what the best thing may be for you. My aim is to have open forum discussions about the market, to share ideas, suggestions and concerns. When I started my career in real estate it became apparent that there are very few places that you can go to, to get informal and professional advice. Perhaps you would like to know how much your house is worth or what upgrades would give you the most bang for your buck or even how much rent is fair rent to pay in a particular neighborhood -- there is nothing real estate related that can't be discussed.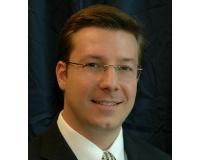 Author:
Ken Blevins
Phone:
720-255-7242
Dated:
March 9th 2014
Views:
323
About Ken: Ken Blevins, Chief Executive Officer of Metrowest Real Estate Services, is a veteran in mortgage and...