Four Myths About Listing Your Home
When you're selling your home you'll be inundated with advice and recommendations from what feels like everyone. Much of it will be welcomed and some of it may not apply. Here we'll discuss a few myths of which every seller should be aware.
Myth #1: You should always price your home high and gradually lower it if it doesn't sell.
Truth: Pricing too high can be as bad as pricing too low.
You may think by listing high you can always accept a lower offer, but if you do, you'll miss the buyers looking in the price range where your home should be. Offers may not even come in, because interested buyers are scared off by the price and won't bother to look..
Myth #2: Minor repairs can wait until later.
Truth: Minor repairs make your house more marketable, allowing you to maximize your return (or minimize loss) on the sale.
Most buyers are looking for an inviting home in move-in condition. Those willing to tackle the repairs after moving in automatically subtract the cost of needed fix-ups from the price they offer, so you save nothing by putting off these items, and you may likely slow the sale of your home.
Myth #3: Once potential buyers see the inside of your home, curb appeal won't matter.
Truth: If the outside of your home is not appealing, buyers probably won't even make it in.
Many buyers drive by a home before deciding whether or not to look inside. Your home's exterior will have less than a minute to make a good first impression. Spruce up the lawn, trim shrubs and trees, and weed the garden.
Myth #4: Once potential buyers fall in love with the exterior look of your home, you put interior improvements on the back burner.
Truth: Buyers have no qualms about walking right out the front door within 60 seconds if the house doesn't look like it could be theirs.
Remember that most buyers are looking for an inviting home in move-in condition. Spending a few thousand dollars for the right work on your home before you sell it, usually translates into a higher selling price and shorter marketing time.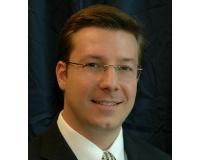 Author:
Ken Blevins
Phone:
720-255-7242
Dated:
August 6th 2012
Views:
1,012
About Ken: Ken Blevins, Chief Executive Officer of Metrowest Real Estate Services, is a veteran in mortgage and...