Golden Seeks Input From Community Development Analyst
If you're currently seeking a property in the Denver metro area, no doubt you're aware that Golden is one of the most in-demand neighborhoods around. With an array of shops, restaurants, breweries and a variety of outdoor activities right outside your door, it's no wonder so many people want to call Golden "home." Properties in Golden are hard to come by though, and the ones that do hit the market are unaffordable to many. In fact, Golden is becoming so popular, city officials bringing in an expert to analyze the affordable housing situation in the city.

While the news sounds promising, it may not be time to pack your boxes just yet. City planning manager, Rick Muriby, said the "community development analyst" position wasn't necessarily created to bring in new housing options, but more so to work with and improve those options already in place.
The analyst, Cindy Pieropan, will act in an advisory capacity, and the city's planning commission and City Council will make decisions on what action, if any, to take on projects or funding.
Pieropan comes to the position with 18 years of experience working for the city of Boulder on policies, programs and funding for affordable housing.
The first order of business for Pieropan will be to gather data on Golden's population and housing situation and determine what "affordable housing" means within the city's demographic.
She said that when it comes to affordable housing in Golden, you have to determine "affordable to whom?" Pieropan noted that with the sale prices of housing right now, people who have owned homes in the area for 20 or 30 years would probably not be able to afford them at their sale price.
While Golden's particular location, the town does experience some geographic boundaries that limit growth; however, it appears Golden truly wants to keep its small-town feel. Starting in 1996, the city placed a one percent annual cap on residential construction that went down to 0.9 percent in 2013.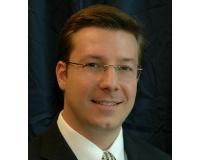 Author:
Ken Blevins
Phone:
720-255-7242
Dated:
May 11th 2016
Views:
995
About Ken: Ken Blevins, Chief Executive Officer of Metrowest Real Estate Services, is a veteran in mortgage and...