How Neighborhood Livability Can Impact Overall Health And Happiness
Looking for a new home can sometimes be overwhelming – after all you're not just purchasing a new house, you also may be entering an entirely new neighborhood. Of course you want your home to be as close to perfect as possible, but it's also important to remember that the things surrounding your home (i.e. the entire neighborhood) can be just as important as what's in it. The following tips explore how characteristics that make your neighborhood more livable can impact your overall well-being.

Walkability To find your home's walkability score, go to walkscore.com and type in your address. Any score over 70 is very walkable; however, any score over 50 is still favorable.

Proximity to trails, bike paths, etc.
Those who live in communities that support walking, cycling and outdoor recreation are far more likely to be physically active.

Closeness to fresh food options
Having a fresh-food supermarket nearby is associated with a lower rate of obesity, while living close to a convenience store, which usually doesn't sell fresh produce, has been linked to higher rates of obesity.

Is there a farmer's market nearby?
Studies show that communities that support a farmer's market, which also provides easy access to healthy produce, are generally healthier.

Being removed from air/water pollution
To find out the quality of the air and water around your neighborhood, go to scorecard.goodguide.com. Enter your zip code and click "Get Report." Here you'll find links to information concerning toxic chemicals released by area factories, lead hazards and other air pollutants, as well as how your drinking water compares to national averages.

Proximity to major healthcare centers/primary care physician
While you hope you never need it, how close you live to high-quality health care can have a considerable bearing on your quality of life. Residents who live near good health providers are more likely to receive the care they need to stay healthy.

Friendly neighbors
Residents of close-knit neighborhoods are more likely to work together to keep their neighborhoods safe and look out for one another, which helps create a healthy social environment.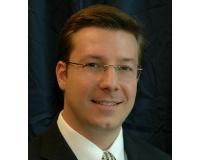 Author:
Ken Blevins
Phone:
720-255-7242
Dated:
July 6th 2014
Views:
1,091
About Ken: Ken Blevins, Chief Executive Officer of Metrowest Real Estate Services, is a veteran in mortgage and...