Is Purchasing a Rental Property Right for You?
If you're considering investing in rental property, now might be the best time in years. Currently, it's a buyer's market and mortgage interest rates are lower than they've been in years. Those two conditions make a prime market for anybody looking to invest in rental property.
Rental property can be very profitable if you manage it correctly, but it can also be nightmare if you don't. Before you run out and start looking at properties to buy here are some suggestions to consider.

Are you planning on actively managing the property yourself or using a professional property management company? Property management companies take a percentage of the rental fee as payment for their services. Their fee varies depending on what type of services they offer - typically a management company will find and qualify renters, maintain the property, process payments and resolve legal issues with tenants.
You will also need to consider what kind of neighborhood you want your rental property to be in. Research similar properties in potential areas and find out how much they rent for. A popular choice among investors is to buy houses near college campuses. If the property is close to a college campus you'll notice there's no shortage of interested renters but you may have to deal with other issues such as students leaving for the summer and the occasional party.
Also you'll want to invest in highly populated areas instead of rural areas because highly-populated areas tend to fetch higher rent prices and more people looking to rent a home. A property in the city may cost more, but it will be a better investment in the long run. Consider your financials. Just because you can afford a nicer rental property doesn't necessarily mean it will be a better investment.
You will need to find out how much property tax and insurance costs for the property – definitely do all of your homework. Taxes are not standard across the board and if you find a property you're interested in, consult the local town's assessment office that will be able to give you an accurate tax estimate. Deduct tax and insurance expenses from your returns to get a better estimate of how much you'll be making from your rental.
With favorable housing prices right now just might be the perfect time to look at investing in rental property, but only if you're truly up for the adventure. Call us at 720-932-4401 to explore your options!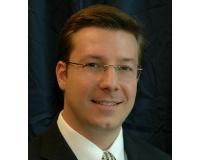 Author:
Ken Blevins
Phone:
720-255-7242
Dated:
November 12th 2012
Views:
1,551
About Ken: Ken Blevins, Chief Executive Officer of Metrowest Real Estate Services, is a veteran in mortgage and...