January Brings Spike In Colorado Foreclosures
According to a recent report from RealtyTrac, foreclosure activity in the Denver area spiked by 166 percent in January from December. Data also indicated that foreclosure activity in the Denver area also rose by 14 percent last month from January 2014.

Despite the big jump, industry insiders say it's not a true indicator of more people losing their homes in Colorado. In all of Colorado there were only 1,436 homes in some stage of foreclosure in January, which is a four percent drop from January 2014, but a 65.7 percent spike from December.
Not only were the numbers small, but re-filings of previous foreclosure apparently are responsible for the uptick. Professionals agree it appears that a number of these new filings are in fact re-filings with new law firms who took over the business after the bad-actor law firms were eliminated. Many of these new filings have been in foreclosure limbo for more than a year and are now coming to sale in 2015.
In one high-profile case, the Castle Law Group, has been accused by Colorado as charging inflated charges for foreclosure work.
With the number of people relocating to Denver growing exponentially, it's fortunate that there does appear to be upcoming opportunities for short sales and REO business despite our strong local market where inventory is in short supply.
In the biggest year-over-year jump in the metro area, according to RealtyTrac, there were 403 homes in some state of foreclosure in Arapahoe County last month, a 189.9 percent spike from the 139 in January 2014. In Denver, by contrast, there were only 79 homes in some stage of foreclosure last month, a 75 percent drop from 324 in January 2014, according to RealtyTrac.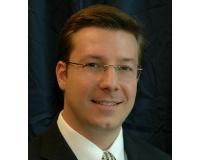 Author:
Ken Blevins
Phone:
720-255-7242
Dated:
February 18th 2015
Views:
3,120
About Ken: Ken Blevins, Chief Executive Officer of Metrowest Real Estate Services, is a veteran in mortgage and...