Making Your Mortgage A Smoother Process
Help The Mortgage Lender to Help Yourself

All to often I hear from buyers that their lender didn't communicate with them or that their lender didn't get the correct documentation to them in an acceptable time. As a buyer you have a lot more control and responsibility in the mortgage process than you may think. The loan process generally takes 30 to 45 days from signed contract to loan closing. There are some factors that can some times slow the process down eg: Inspection, Appraisal, Underwriting, Loan Program and Type of Property. While you are somewhat at the mercy of these situations there are things that you can do to stay in control.
In a prior blog I spoke about Proper Preparation Prevents Poor Performance and how setting up the right team around yourself will drastically minimize your stress during the loan and house buying process. Part of this process should involve digging deep into your credit report. Conquering your credit is an absolute must! Having the highest credit score possible can save you thousands of $$$ and save you unnecessary headaches during the loan process. Any little blemish no matter how small will certainly slow down the process and will trigger further investigation by the under writer and in turn require you to obtain additional documentation. If you address these blemishes upfront before your file gets to under writing not only can you possibly get your credit cleaned up, you can get any documentation needed up front and submitted with your loan application.


Underwriters like clean well prepared files!


Do not take out new debt or increase your debt when you are looking to buy a home and do your best not to move money around. Say you need to borrow money for the inspection, or your brother pays you back the $500 that he owes you. Speak with your loan officer first, you will have to document absolutely every thing. This means inconveniencing your brother, as you will be required to get proof showing exactly where the money came from. You will be faced with further questions and scrutiny from the underwriter and potentially getting your loan application denied. Choosing the right lender / loan officer can be a daunting process but yet a critical choice. Not all loan officers are created equal and neither are all loan programs. Finding the correct loan program that best suits your situation is very important. From your standard conventional mortgage to the more specialized FHA, VA government backed mortgages all the way to the United States Department of Agricultural home
loan also known as a Rural Loan, and no, you don't need to buy a farm when using the Agricultural loan. There are many nuances and it is imperative that the loan officer you are working with understand them.The mortgage process is not an exact science. No two mortgages are the same and therefore there is no definitive way to speed through the mortgage process. You can get all the documentation and calculations taken care of but ultimately you will be working with people and they have a job to do. Respond quickly, take responsibility and communicate. Control what you can control and the rest will fall into place.


1.If there are any topics that you would like to discuss please email me.
2.Liking my Facebook business page helps me provide more concise direct blogs.www.facebook.com/BlueSkyRealEstate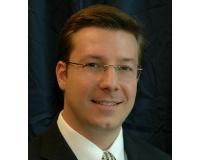 Author:
Ken Blevins
Phone:
720-255-7242
Dated:
March 9th 2014
Views:
350
About Ken: Ken Blevins, Chief Executive Officer of Metrowest Real Estate Services, is a veteran in mortgage and...