Maximizing Space in a Small Bathroom
Does your bathroom feel a little snug? It's not your imagination. Even though the average size of bathrooms in new homes has almost doubled, bathrooms in many older houses have remained at their original 5- by 8-foot size – even smaller if you're talking about a convenient, but small powder room.
Fear not – with some easy design tips you can increase the physical space – and the perception of space- in your little bathroom.
First, ditch the old commode and consider replacing your old toilet with a compact toilet. It's the same size as a round-front model and still provides the comfort of an elongated seat. Plus, newer toilets use less water, making them much more eco-friendly.
Second, stick with solid colors. In small spaces like bathrooms, busy patterns can overpower and appear to shrink the space. Light, natural tones lend an open, airy feel. If you want to get creative, play with textures rather than patterns. Keep prints light and to a minimum. If you really yearn to go bold, the powder room is a better choice.
If you're working on a three-quarter or full bath, you will definitely want to streamline the shower. Choose a sliding shower door or shower screen. Sliding doors don't require space for door clearance, and the clear glass acts much like a window, creating the illusion of even more space.
As far as tubs go, in small spaces, smaller is better. To give the feeling of more space you may consider replacing your old tub with a lower-walled model. Try a five-foot tub with a flat bottom. They're perfect for showering, but still deep enough for bath time.
Another great way to add space is to invest in a smaller vanity. You'll save real and perceived space by installing a petite vanity, with smaller pedestal or wall-mounted sink.
Depending on your budget, timeline and type of bathroom, most of these tips can be implemented quickly and with a reasonable price tag. Whether you're getting ready to sell or just purchased a new property, these techniques can help add the space you or potential buyers are looking for.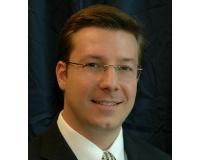 Author:
Ken Blevins
Phone:
720-255-7242
Dated:
October 1st 2012
Views:
1,241
About Ken: Ken Blevins, Chief Executive Officer of Metrowest Real Estate Services, is a veteran in mortgage and...