Micro Apartments Hitting The Mile High City
A recent article from Inside Real Estate News reported that micro apartments are finally headed to Denver – and their new home will be the in the former VQ Hotel next to Sports Authority Field at Mile High.
According to the article, the Nichols Partnership will open 179 super-small rental units in the space, which has been renamed Turntable Studios.
Randy Nichols, the president of the Nichols Partnership said that the micro-apartment unit idea is one that is sweeping the country and these type of projects are becoming popular in many other big cities.
"The whole idea is that we don't really need that much space," he said.
Nichols also noted that Denver has been ranked as one of the top destination cities for Millennials since 2009, but we have a disconnect with housing affordability for these young professionals. Nichols said they intend to change that at Turntable Studios with efficiently designed studio apartments that will rent for less than $1,000 a month.
168 units are former hotel rooms that are being converted to studios, with each unit being 330 square feet. They are small, but they will have a lot of curb appeal, according to developers. The one-bedroom units at the Turntable will be 650 square feet and a handful of two-bedroom units will be about 820 square feet. The units are reported to be very sleek with lots of high-end finishes.
Although apartment units have been getting smaller in Denver as rents have been rising, a micro-apartment studio at the Turntable is less than half the size of a typical new apartment unit, which is hovering around 750 square feet.
With new apartments units commanding prices of $3 or more per square foot, the monthly rent of many new apartments can top $2,000. Many people, especially young professionals and students at the nearby Auraria campus, want to live near downtown, but are price out of the market.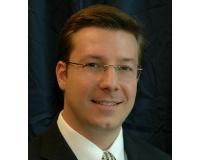 Author:
Ken Blevins
Phone:
720-255-7242
Dated:
December 29th 2014
Views:
1,250
About Ken: Ken Blevins, Chief Executive Officer of Metrowest Real Estate Services, is a veteran in mortgage and...