Mortgage Financing
"What is the best Mortgage Financing for my situation?"

Can be one of the most confusing questions to answer when it comes to buying a home and it certainly should be the one area that home buyers make a top priority to educate themselves on. To many buyers wait until they are ready to buy a home before they address their financing needs. In reality buyers should speak with their bank, lender or mortgage broker as their first step in the home buying process.
Let's talk first about the most common types of home mortgages used today:

FHA Mortgages: This is a type of loan that most people would consider a loan for first time homebuyers. FHA stands for Federal Housing Administration, and the purpose of the FHA is to allow buyers to purchase a home with lower down payments. The FHA assesses you private mortgage insurance (PMI) as a part of your monthly payment to insure your loan against default. When purchasing a home with an FHA loan, you will typically need 3.5% of your purchase price for a down payment.
Conventional Mortgages: This type of loan is typically utilized by people who have owned a home before and have some equity in that home, or people who have a more substantial amount for a down payment. It varies greatly from lender to lender, but a conventional mortgage typically requires 10% – 20% as a down payment. A conventional mortgage does not require mortgage insurance (PMI,) as you are essentially insuring your own loan with a larger down payment.
VA Mortgages: VA loans are typically available only to those who have served their country in a branch of the Armed Forces. A VA loan allows the buyer to purchase a home for ZERO down payment! However, a 1% (varies, so ask a lender to be sure) filing fee is assessed to the buyer's mortgage. In many cases, VA loans also have less strict underwriting conditions than other types of loans and do not require mortgage insurance (PMI.) Another big benefit of a VA loan, is that the seller is allowed to pay off existing debt for the buyer. This can mean the difference in qualifying for more home, or even helping the buyer to lower their current debt/bills! For more information on our VA and Public Service rebate programs.
Now let's talk about Down Payment Assistance programs that can get you in to a home with a super low down payment:
CHFA: Colorado Housing Finance Authority is a state housing finance agency which affords first time home buyers the opportunity to qualify for a home with as little as $1,000 down! This program works because CHFA offers a second mortgage that allows you to finance your down payment and closing costs (if needed.) This program will give you a 30-year fixed mortgage, and interest rates are typically just slightly higher than prime (market) rates. If you have not owned a home within the last 3 years, you could be eligible for this program. For more information about CHFA loans, Click Here.
CHAC: Very similar to CHFA, the Colorado Housing Assistance Corporation is another state sponsored housing finance agency. CHAC will also help you purchase a home for as little as $1,000 down! The requirements for this program are very similar to a CHFA loan (see above.) To learn more about CHAC loans, Click Here.
Aurora HOAP: Again, similar to CHFA or CHAC, Aurora HOAP is a down payment assistance program that will help you purchase a home for as little as 1% of your purchase price! That 1% CAN include your contributions to things like your home inspection and appraisal, so the total cost of your down payment is very minimal. This program is available only to buyers purchasing in the City of Aurora. This program works similarly to CHFA or CHAC, however your second loan for your down payment and/or closing costs is at NO interest!!! For more information about Aurora HOAP.
Fannie Mae Home Path Mortgage: Fannie Mae (FNMA) is a government-sponsored enterprise that currently "owns" thousands of homes that have foreclosed and are listed for sale across the United States. Fannie Mae allows any type of financing to be used to purchase their homes, but they do have their own "special" financing programs called Home Path and Home Path Renovation Mortgage. Home Path financing allows you to purchase a home for as little as 3% down and NO mortgage insurance (PMI.) Home Path Renovation financing allows the same, but also allows you to finance in "upgrades" or renovations to your new home. For more information about Home Path or Home Path Renovation financing, Click Here.
USDA Loans: In certain smaller, more agricultural areas of Colorado, buyers can purchase a home with ZERO down and no mortgage insurance (PMI!) Some areas in Colorado that qualify for this type of loan include:
Elizabeth/Larkspur/Kiowa
Brighton/Lochbuie
Frederick/Firestone/Lyons
Berthoud/Mead
Johnstown/Milliken/Evans
Longmont
Many areas near Colorado Springs
Select mountain/Foothills towns
Many of these Down Payment Assistance programs require a lender who is VERY familiar with that particular program, and is allowed to offer it to their customers. Ask your lender or loan officer what experience they have and don't be afraid to ask for referrals.

1.If there are any topics that you would like to discuss please email me.
2.Liking my Facebook business page helps me provide more concise direct blogs.
www.facebook.com/BlueSkyRealEstate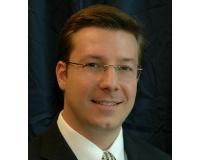 Author:
Ken Blevins
Phone:
720-255-7242
Dated:
March 9th 2014
Views:
1,196
About Ken: Ken Blevins, Chief Executive Officer of Metrowest Real Estate Services, is a veteran in mortgage and...