Non Traditional Lafayette High School Remains Open
A recent article from the Colorado Hometown Weekly reported that, after appealing to the families of past and present students, Lafayette's Catalyst High School has raised enough funds to remain open.
After reaching its $150,000 fundraising goal, Catalyst High School executive director Ed Porritt said it was a big vote of confidence in the school.
The 30-student school, which opened in 2007, is designed for students who don't fit at traditional schools. Many are twice exceptional, or gifted with special needs, Porritt said. Others have trouble attending school because of anxiety.
Porritt explained the school is very unique niche, where instructors design classes from scratch to meet the students' needs, and that's why it works so well.
Debra and Vic Goldberg, whose son Barry graduated from Catalyst three years ago and is now in college, said they donated because the school was such a good fit for their son. "We both believe he wouldn't have graduated high school without Catalyst," Vic Goldberg said. "He might not even be alive without Catalyst. The community needs a place like Catalyst where kids who learn differently can really find themselves."
Porritt said the school raised $136,000 between Dec. 9 and Monday, along with enrolling new students for another $16,000 in tuition. The school originally budgeted $22,000 for fundraising.
While Porritt said he would not recommend this strategy to other organizations, when your back is against the wall, you do what you need to do. He said the school's financial trouble was a combination of lower-than-expected enrollment and a public school enrollment plan taking longer to implement than expected.
Last spring, he said, the school's enrollment doubled, and the budget was built based on a projection for 40 students. At the same time, the school added special education services and hired a social worker to better meet the needs of students with anxiety and depression.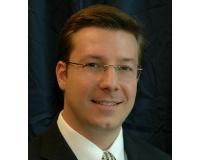 Author:
Ken Blevins
Phone:
720-255-7242
Dated:
December 22nd 2014
Views:
658
About Ken: Ken Blevins, Chief Executive Officer of Metrowest Real Estate Services, is a veteran in mortgage and...