Proper Preparation Prevents Poor Performance
Buying a home is the biggest financial commitment that you will make in your life and some people will make this decision several times during their lives. But yet I routinely find that people put more time and effort preparing to go on vacation then they do before buying a house. Scouring through Orbitz.com, Priceline.com, Hotels.com, any and all web sites to find the best deal. But not so much when it comes to buying a house. I will agree that buyers will spend a lot of time on the Internet researching what houses are for sale but that is pretty much where it ends. Little thought goes into setting up their "TEAM", finding out what they can qualify for, how much the monthly payments will be or how much money they will need in order to get into a house. My average conversation with a prospective buyer….(admittedly extremely condensed)

Me: "Hi, this Damian speaking."Buyer:
"Hi Damian, this is John Buyer, Mary Referral gave me your name, I am wanting to buy a home."
Me: "Nice to talk with you John. Thanks for calling me; I appreciate the opportunity to help you find a home. " After a bit more chit chat we go into finding out what John Buyer's ideal home would be and how much preparation he has done.
Me: "John, What area would you like to live in?"
John: "I like Denver, Capital Hill and Highlands."
Me: "How many bedrooms, square feet and would you do you mind a single car or double car garage?"
John: "Seeing that it is just me I am happy with 2 beds, 2 baths, 1500 sq ft and a single car garage will be just fine."
Me: ''How soon are looking to close and move into your new home?"
John: "Within the next 60 days"Me: "What is your price range?"
John: "I would like to stay between $200 000 and $250 000"Me: "Ok that all sounds good. Seems like you know exactly what you want. How much money do you have for a down payment and do you have any money set aside for closing and moving costs?'
John: "I have about $7000 so I would like to put down as little as possible leaving money for closing costs."
Me: "Ok, have you spoken with a loan officer?"
John: "No."Me: "So you haven't had your credit report pulled or spoken with any one re monthly payments?"
John: "No……." ………….you see where I am going with this.


Put your team in place! All to often buyers put the cart before the horse and start by looking at homes without actually having a solid understanding of what they can afford or need to have, in order to buy a house. Working with a good agent and loan officer can be the difference between having a good experience or bad experience*. How many times have I heard "My Aunts 2nd cousins' brother, Charles, is a Real Estate Agent, I am going to work with him. He's family!" If you were facing 20yrs in jail would you hire your Aunts 2nd cousins' brother if he was a lawyer with out doing any research? I don't think so. So why would you hire an agent with out doing your research. The right agent can create an experience where you don't just buy a home, but will open you up to possibilities that you would never have considered. An experienced agent will coach you, advise you, execute an action plan for you and mediate any disputes that may arise. A great agent can potentially save you thousands of Dollars! Similarly a good loan officer will present a few different scenarios to help you achieve your goal. He or she will be able to help and advise on improving your credit score by facilitating a rapid re-score. Correcting errors or lowering certain debts can increase your credit score which can lower your interest rate which of course can save you thousands of dollars over the life of your loan. The most stressful time in the process can be the "Closing Day", with all that goes into getting to the table you want a loan officer who has the documents and figures with the title company as soon as possible. A good loan officer will make everything happen seamlessly behind the scenes, it is important to find someone with experience and who is willing to give you references based on their past work.The beginning of your preparation should be interviewing at least three agents and three loan officers. --"He who fails to plan, plans to fail."The home buying process can be over whelming and very stressful. Buying a home is one of the top 10 stressful things you can do! Don't let this deter you, just plan and prepare to diminish the stress levels. Here are a few things that you can do to get started on the right foot:1) Find a good real estate agent and loan officer:
Spend 20 to 30 minutes meeting with an agent(s).
Get a feel for how well you would get along, you could very well be working together for 3 months or longer.
A good agent will often have two or three loan officers he/she works with.2) Work out your finance:


How much can you afford?
How much will the monthly payments be?
What is your credit score?
Get pre-approved.3) Make a wish list.
Find the right neighborhood:
Write down your pros and cons about your dream home.4) Get with your agent:
Start your much less stressful home search.1.If there are any topics that you would like to discuss please email me.
2.Liking my Facebook business page helps me provide more concise direct blogs.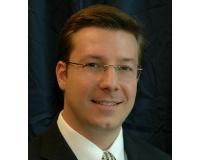 Author:
Ken Blevins
Phone:
720-255-7242
Dated:
March 9th 2014
Views:
274
About Ken: Ken Blevins, Chief Executive Officer of Metrowest Real Estate Services, is a veteran in mortgage and...