RENTING Vs BUYING
Renting vs Buying has to be one of the most hotly debated topics when it comes to real estate. Homeownership remains cheaper than renting nationally and in all of the 100 largest metro areas. But rising mortgage rates have narrowed the gap between the cost of buying and the cost of renting. The 30-year fixed rate is now 4.80%, compared with 3.75% one year ago (according to the Mortgage Bankers Association, or MBA). This jump in rates has raised the cost of buying relative to renting. As a result, buying is 35% cheaper than renting today, versus being 45% cheaper than renting one year ago.

The average rent for an apartment in Denver for Q4 2013 was $1048 per month and the average rent for a single-family residence is $1723 per month. A $1048 mortgage payment, principal and interest, property taxes and homeowners insurance would allow you to borrow $165 000. A $1723 mortgage payment, principal and interest, property taxes and homeowners insurance would allow you to borrow $270 000.We have seen a slight settling in the property market from Q2 2013 to Q1 2014 across all property types, Condo, Town home and SFR. Median Sales Prices have pulled back to Q1 2013 levels.
While interest rates have increased from an average of 3.75% in 2013 to and average of 4.50% in 2014, interest rates are still at historical lows. The lower the interest rate the more affordable it becomes to purchase a home and the more home you can buy. The other hotly debated topic is whether interest rates will increase or remain low? My opinion is why wait to see! With interest rates pulling back and house prices coming back to Q1 prices 2013, this could very well be the window of opportunity that you do not want to miss out on.
Using an interest rate of 4.75% vs a $1600 per month rent payment with a 25% tax bracket living in the home for 10 years, purchasing at $240 000 in Denver is 45% cheaper then renting. Trulia Rent V Buy Calculator
Investing in your future by buying a home gives you a chance to start building equity and security for your future. Even if you end up selling your home in five or 10 years, you could profit from the sale and invest that money elsewhere. If you've been dealing with rising rent or the hassles of costly moves for the past few years, settling in to a home can stabilize your housing expenses – especially if you get a fixed-rate loan at a great rate. You won't have to worry about your monthly housing expenses changing significantly for a few years, and you will pay for something that has more value than a rental property. Consider the benefits of making this type of contribution to your future month after month.

1.If there are any topics that you would like to discuss please email me.
2.Liking my Facebook business page helps me provide more concise direct blogs.
www.facebook.com/BlueSkyRealEstate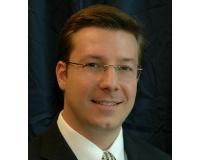 Author:
Ken Blevins
Phone:
720-255-7242
Dated:
March 9th 2014
Views:
618
About Ken: Ken Blevins, Chief Executive Officer of Metrowest Real Estate Services, is a veteran in mortgage and...