The Smart Home Surge
We all know the Internet isn't going anywhere. And while many people find being connected through a variety of devices appealing, we have yet to see the monetary value a souped-up smart home can bring sellers. The industry for smart homes is reported to reach $71 billion by 2018, driven mostly by entertainment systems, although smart appliances will pay a big role too.

What exactly is a smart home? Well, like the smart phones that seem to do just about everything, smart homes are in the same vein. A smart home is defined as a one that's equipped with lighting, heating, and electronic devices that can all be controlled remotely by phone or computer.

The industry has grown so fast; however, that it's hard to quantify exactly how much this kind of technology plays a part in the real estate market. Homebuyers who find such technology important are more likely to have enough cash to install their own devices. The relative newness of this wired-home world means appraisers don't have much to go on when determining connectivity's added value.

Since the particular sector of homes is so new, industry experts tend to believe that while connectivity can add to the desirability of a home for some prospective buyers – making it a good marketing tool – it remains an uncertain investment that may be hard to quantify until there's more data. Real estate agents caution buyers to consider connectivity's practical value, and not actual cost. In other words, what features will you really use, and do you care about tweeting from your fridge?

If your home is wired up for connectivity, the key is to make sure the technology is easy to use. Especially if you consider yourself tech-savvy – what may be push-button easy to you may end up being a nightmare for a buyer who's not as connected.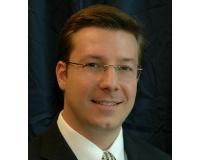 Author:
Ken Blevins
Phone:
720-255-7242
Dated:
July 21st 2014
Views:
920
About Ken: Ken Blevins, Chief Executive Officer of Metrowest Real Estate Services, is a veteran in mortgage and...