What To Expect When Buying Your First Home
If you're a bit overwhelmed with the thought of becoming a homeowner, you're not alone. Purchasing your first house is a significant step, and if you're not familiar with the process, you may not know where to begin. That's where we come in.
If you're considering getting into homeownership, the information below outlines your initial steps in the process. Follow these steps to help ensure purchasing your first home is a positive and exciting experience.
Step 1 – Know the state of your finances
Before you start checking out properties and heading to open houses, your first step is to know your credit. Familiarize yourself with your credit history and make sure all the information in your credit reports is accurate. Knowing this information beforehand will give you enough time to deal with any discrepancies on your report or improve your credit before you are ready to buy.
Step 2 – Build a great team
During the home buying process, you'll want to surround yourself with professionals who can guide you and provide answers to your questions. Find an experienced real estate agent and a reputable mortgage professional. Who you hire truly matters.
Step 3 – Pre-Approval
You may think home buying starts with home searching, but it actually starts with finances like we mentioned in step one. We recommend getting a preapproval from a lender before you even begin the home search. While some lenders will tell you that you prequalify for a loan based on the income and credit information you have provided, that's not sufficient for most sellers today. With a real preapproval, the lender will verify your income documentation and not just check your credit.
Are you ready to take the first step toward homeownership? Give Metrowest a shout – our experienced professionals would love to help you start the process.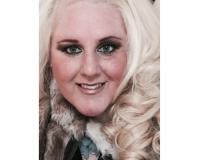 Author:
Michelle Moghazy
Phone:
720-932-4401
Dated:
February 13th 2017
Views:
534
About Michelle: Michelle is a native of Denver, however just recently moved back Denver after living in Long Island ...